HOT DOG! Twitter analytics now available to everyone
Ian Chan, Twitter front-end engineer, announced on August 27 in a tweet that all users now have access to its analytics platform, and it's totally awesome. Initially the analytics platform launched in July but was open only to advertisers and verified accounts.
Twitter Analytics allows users to see detailed statistics regarding their accounts and tweets. The analytics tool provides insight on users followers and individual tweets, including impressions, clicks, and engagement. This gives users an edge by making it easier to gauge how their tweets resonate. Currently the data only goes back 28 days — hopefully Twitter will eventually allow users to choose custom dates.
Once logged in, the main dashboard displays the users tweet performance including; number of impressions tweets received, and contextual information such as whether impressions were higher or lower than the previous 28-day period. Hover over any of the bars in the chart for a day-by-day breakdown of impressions. Since tweets move so quickly down newsfeeds, tweeting sometimes feels like gazing into the abyss — but with the analytics platform, you can get a clear vision.
Here's a look at Thornley Fallis VP, @Sherrilynne's dashboard.

Below the bar chart, users can find their stream of tweets — Impressions, engagement and engagement rate metrics are displayed beside each tweet. Clicking on a tweet will display the content of the tweet, along with a chart displaying the tweet's impressions over the first 24 hours.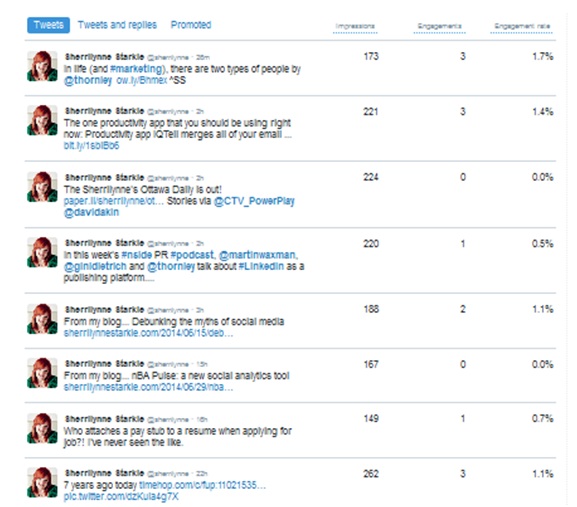 To the right of the dashboard is an analytics breakdown which highlights user's engagement rate, link clicks, retweets, favorites, and replies over the last 28 days. Like the other charts, hovering over any of the five boxes will display further analytics.

As well as displaying individual tweets, users can switch to the "Followers" tab at the top of the page to view their follower demographic and growth. Here user's data dates back over a one-year period.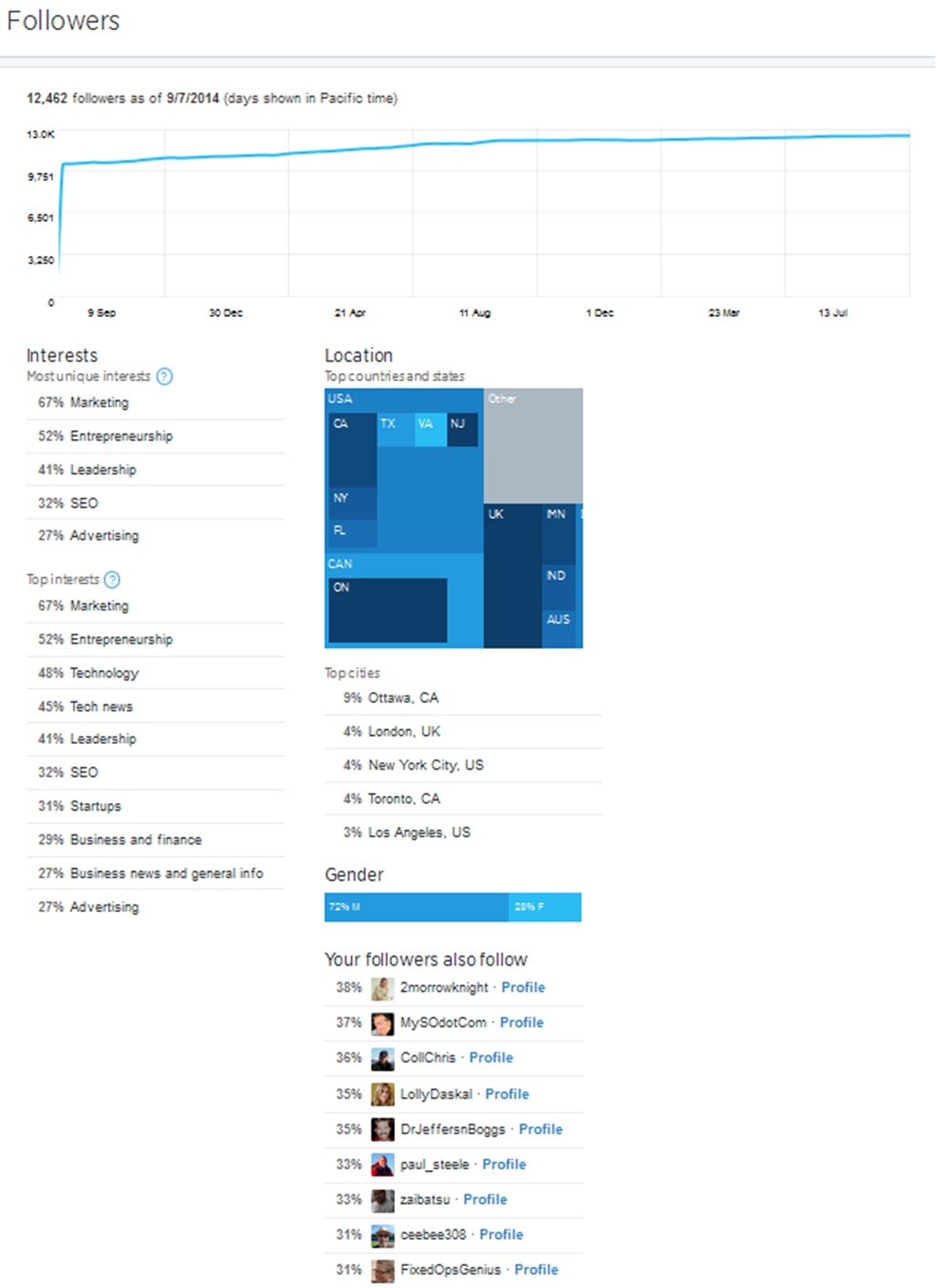 Twitter's analytics dashboard is a great tool for anyone looking to reach more people and improve engagement. It's like a social media vanity mirror, sometimes embarrassing sometimes not so bad. Ultimately it'll allow users to see what's working and what's not and modify their social media habits accordingly.
Note: To have access to this analytics dashboard users must have an account that public, at least 14-days old and primarily be tweeting in English, French, Japanese, or Spanish.