Before You Publish Content, Do These 10 Things
Looking to optimize your content marketing? A successful content marketing program requires more than creating compelling, useful content. While it can be tempting to rush to publish due to a tight deadline, remember to check that you've got all the bases covered to fully realize the power of your content. Whether your goal is to generate leads, increase brand awareness or position your company as an industry thought leader, check out this handy infographic of our top 10 things to consider to ensure your content will perform to its fullest potential.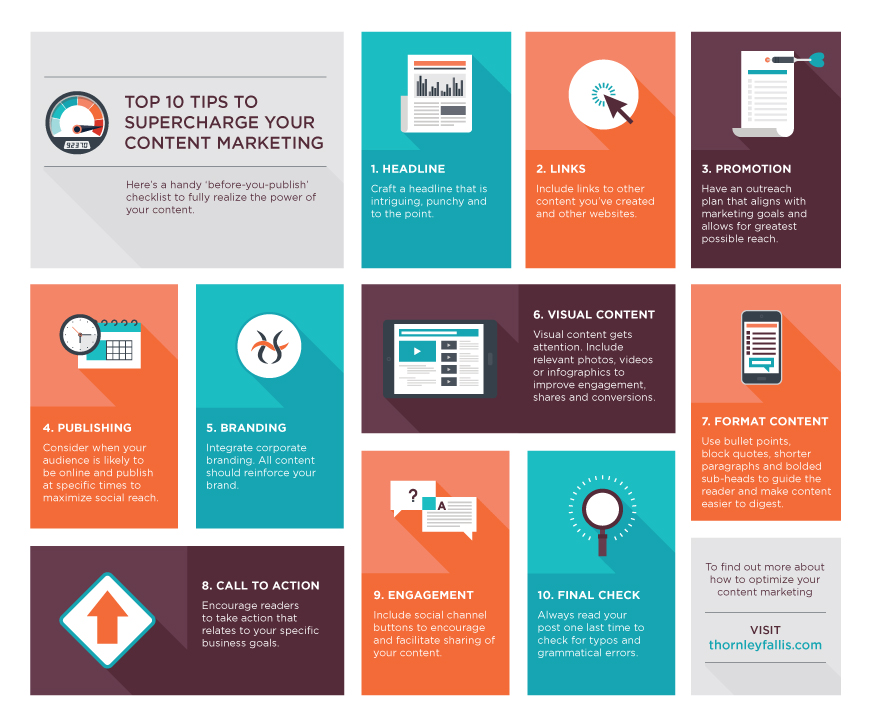 To read the complete article previously published on our blog, click here.
Want to learn more about marketing and communications for the connected era? Sign up for our newsletter here.