Improve your web development process with GitHub
You want your new website to be top quality, delivered on time and within budget? Make sure your web team uses our tool of the week, GitHub for collaborative revision control.
Here's why.
GitHub is an online platform where web developers can work collaboratively on code or software development projects in one central hub. They can comment on lines of code, review changes being made to the project, report on issues occurring within the code and plan future changes.
GitHub allows for simplified team management for organizations and businesses. When working on a project as part of a team through an organization payment plan account , users can allow different levels of access to certain team members within the project.
Through GitHub, web developers can create their own private repositories for projects being worked on with selected team members. Private repositories are visible only to members who are invited to join and makes for great collaboration within a team project.
GitHub users can also have access to, and contribute to, millions of open public repositories – great for open source projects, however, only assigned "collaborators" in public repositories can delete full lines of code or files.
It supports more than 200 programming languages and has a variety of features available including integrated issue tracking and collaborative code review functions.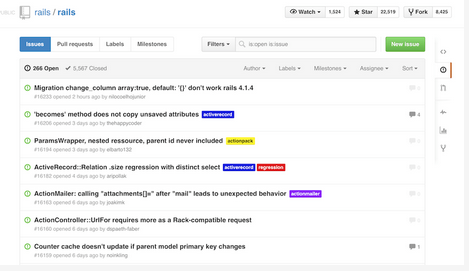 And, GitHub goes beyond web and software development projects, one web developer used it to plan his wedding!
Do you need help building an effective website or mobile app? We have talented web developers. Click here to find out more!