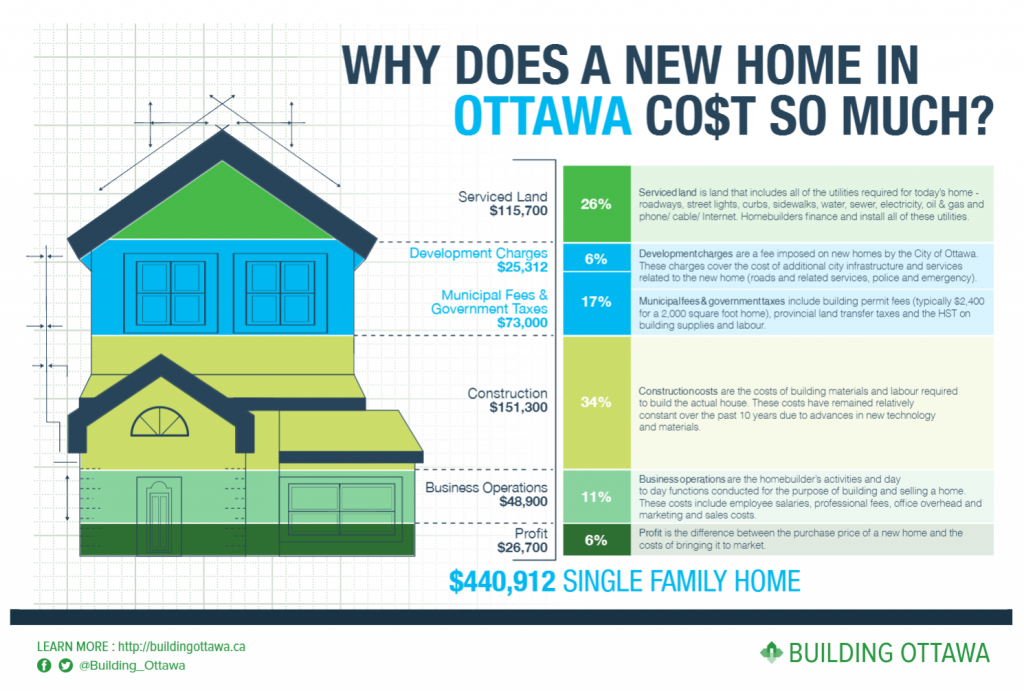 The Greater Ottawa Home Builders Association (GOHBA) represents home building and renovation professionals in the National Capital Region (NCR). In recent years, GOHBA  members were operating in an increasingly regulated environment and media coverage of the industry tended to be critical.
To get its voice heard andchange perceptions GHOBA needed a communications strategy that would position it as community partner as well as an industry thought leader.
GOHBA hired Thornley Fallis Communications to create a grassroots campaign that would educate home buyers, taxpayers and City Hall about the important issues facing Ottawa's home building industry and of the substantial contribution it makes to National Capital economy and communities.
Solution
We enhanced the design of buildingottawa.ca website and altered its architecture to serve as a content hub for stories and educational materials about Ottawa's building industry.
We populated the website with articles about important and relevant issues to the building community. To illustrate important issues we designed helpful infographics to educate homebuyers, taxpayers and the media. The value and influence of each object and article was amplified as we shared and promoted them on Twitter and Facebook.
Through print advertorials in local newspapers, we drew attention to policy issues and retained editorial control over the message.
E-mail newsletters remain one of the most effective means for reaching and informing audience and driving traffic to online content. To make sure that our messages were being heard, we wrote and curated a monthly, newsletter which we sent out to opt-in subscribers including concerned citizens and city councillors among others.
Results
The creation and development of the online hub and social media channels has led to greater awareness about GOHBA's activities in the National Capital Region. Home buyers and taxpayers now have access to information about new and developing properties in Ottawa.
Media coverage about Ottawa's housing industry has improved and GOHBA's infographics have been included in articles by Ottawa Citizen. Whereas before reporters tended to rely on comments from City of Ottawa councillors and other officials for articles about Ottawa's building industry, increasingly they are turning to GOHBA for informed opinion.
How can we help you?