Follow Friday: @SpinSucks


Spin sucks doesn't it!
The age of spin doctors and the Mad Men of PR are long gone. Transparency, honesty and engagement is the name of PR's game today.
This week's Follow Friday is SpinSucks. We're profiling the blog SpinSucks.com, a professional development blog for PR and marketing professionals. But, it is so much more than just a blog, it is a movement to help shape the current industry of communicators and marketers. You can follow them on Twitter at @SpinSucks.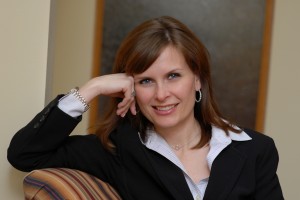 The awesome blog was created by Gini Dietrich, a close friend and my hero, host of Inside PR, CEO of her own start-up Arment Dietrich and a partner of Thornley Fallis.
SpinSucks releases about two blog posts a day and covers every topic a communicator and marketer need to know. Everything from social media strategies to measurement to paid advertising to content marketing, and the list goes on.
But SpinSucks is not all just blog posts, and this is why I love following the blog. Every week they encourage their followers to ask a question for their Facebook Question of the Week, then Gini answers it in a video blog.
SpinSucks has built up a huge community of professionals that engage, debate and on occasion poke fun at Gini. The blog posts just scratch the surface, but once you dive in to the comments you can read hundreds of opinions and views on any given topic.
My favourite series on SpinSucks is Gin and Topics, a weekly blog post that comes out every Friday and provides a summary of all the viral videos, and pop culture news of that week. Gini will also throw in a few cat and dog videos for your enjoyment as well.
As a follower you have the option to engage with the blog where you are more comfortable, be it Facebook, Twitter, LinkedIn, Pinterest, YouTube and more.