Five Businesses on Pinterest
Earlier this week, I defined Pinterest on PR Word of the Week. Pinterest is the newest social media craze that lets you organize your ideas and things you find on the web on a virtual pin board.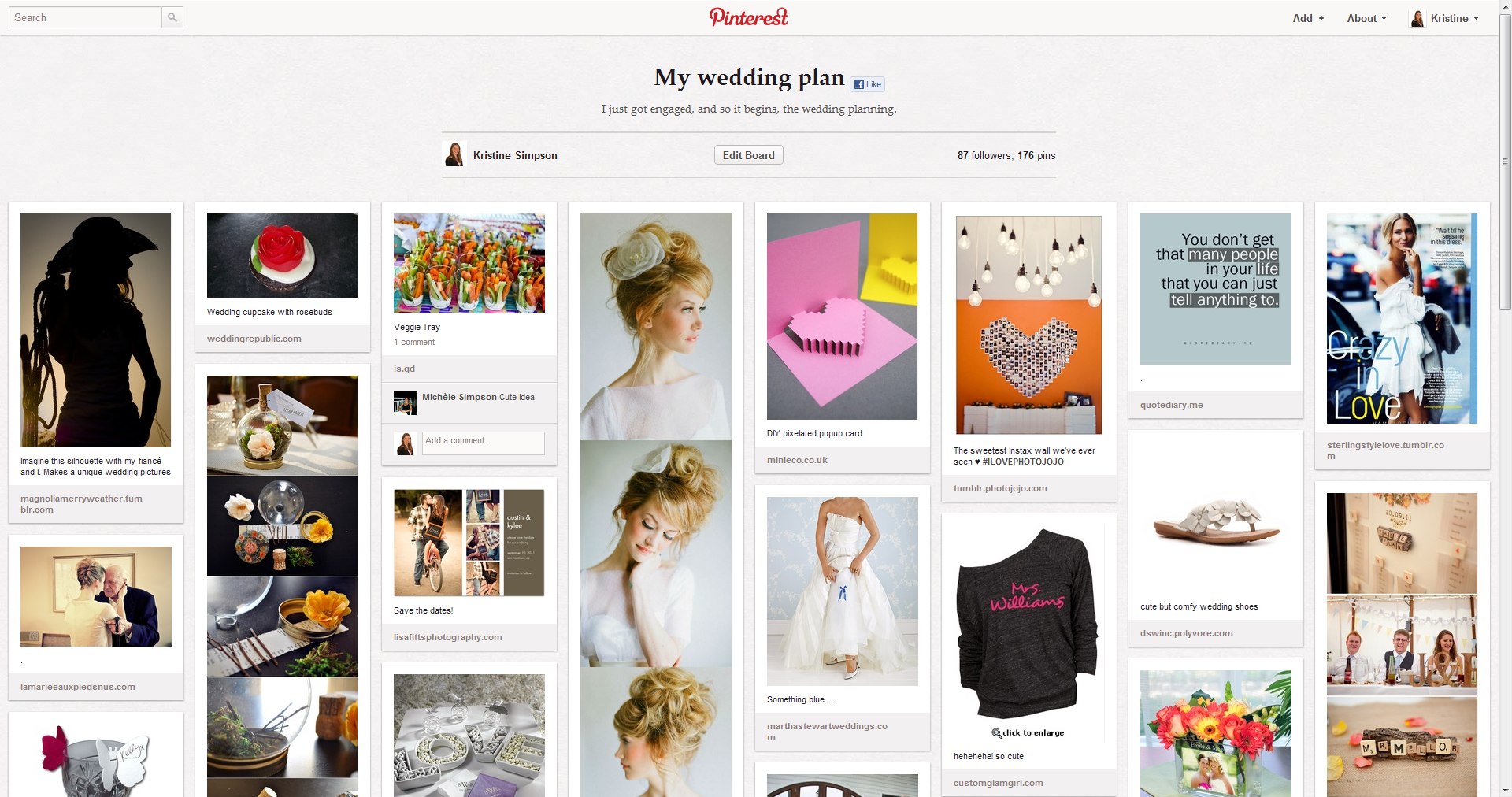 Pinterest exploded among the female online community looking for wedding ideas, recipes, DIY renovations, crafts, etc. With over 10.4 million users, it is time businesses start exploring this new social media outlet.
For a while, jewelry stores, restaurants, clothing stores and travel companies dominated the Pinterest boards.
Today, I am finding more and more businesses thinking outside the box and using visual collateral to connect with their audience on a visual level. After all, each member in your target audience learns and absorbs information differently and it is important to use different tools that address different learning habits.
Here are five businesses using Pinterest in a unique way:
Boston University's College of Communication created a Pinterest account where they showcase work from their photojournalism students, advertising students, TV and film students and more. They even created a board called COMLife, where they showcase residence life through videos and images.
Spin Sucks, the well-known public relations and communications blog uses their board to share blog posts. Using a one-sentence introduction, an image that relates to the topic and a link, Spin Sucks pin their blog posts.
CBS Sports pins the most interesting and unique sports stories and photos from CBSSports.com and the web. They have 17 boards, such as Athlete of the Week, "Man Cave", Tailgate Grub and more. Their pins are repinned quite often. Pins link to their website, driving traffic back to the website.
Salesforce uses Pinterest uniquely to connect with potential employees and give current employees an outlet to share reasons why they love working for the company. The board is called "I love working at Salesforce b/c…" and employees creatively pose with signs with reasons why they love working for Salesforce.
STL Social Group uses their boards to help those looking to learn Social Media and connect with others in St. Louis, MO. Apart from their social media board, which is filled with infographics and images linking to interesting blogs, they have a variety of boards promoting the city of St. Louis. They also pin about famous people in St. Louis and images from their events. Although there is not a huge amount of interaction or pins yet, they have some unique ideas and I am interested in seeing the progress of their account.
Still want to read more about Pinterest and its business value? Here are a few articles that may help you understand the value of Pinterest: