The City of Ottawa hosted a welcome event for first-year  international students to ensure they have a positive experience in Ottawa. Thornley Fallis produced event videos of four keynote presentations to be posted to the City's Immigration Portal as creative resources for prospective and current international students.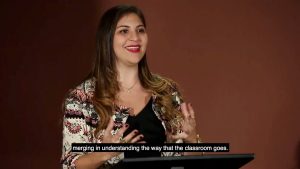 Services provided:
Video production, including recording presentations and capturing sound.
Graphic design, including introduction and end-slate graphics with text and titles.
Providing transcriptions of all presentations for open-captions
Creating open-captions in both English and French.
Post-production, including editing presentations in Adobe Premiere Pro, exporting in MP4 encoded format with H.264, sized under 50 MB each.
Results
TF developed two videos each of four presentations with captions in English and French. Our video producers applied creative design and adaptation to music and video graphics to each video project. The result was multiple educational, creative videos to help the City of Ottawa's reach its goals and objectives.
How can we help you?