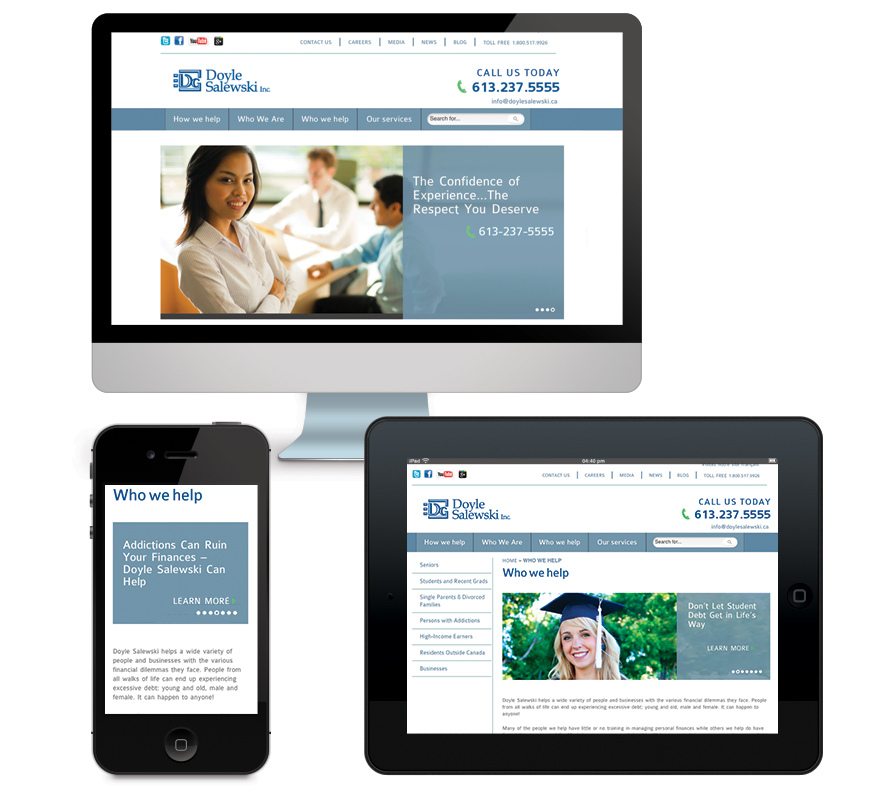 Web Development Project Description
A smart digital strategy should be at the core of any website development so when Doyle Salewski, a well-established credit counseling and bankruptcy trustee firm in Ottawa, wanted a new website 76design started with a look at the key business objective: make the phone ring more!
76design realized that Doyle Salewski needed to take a compassionate and gentle approach with clients. The website design should communicate that genuine concern for people and compassion is the foundation of the Doyle Salewski practice.
76design recommended a strong focus on providing calming influence and then to lead users towards a solution which includes contacting Doyle Salewski.
For the simple creation and management of all Doyle Salewski's content, 76design used the open-source platform WordPress. Once completed, a two-hour training session was provided to bring the Doyle Salewski team up to speed and begin the content creation process.
Services Provided
Digital Strategy Development
Digital Content Development
Graphic Production
Website & Interactive Design & Development
Content Management System (Silver Stripe)
Search Engine Optimization (SEO) implementation
Launch maintenance and support
How can we help you?