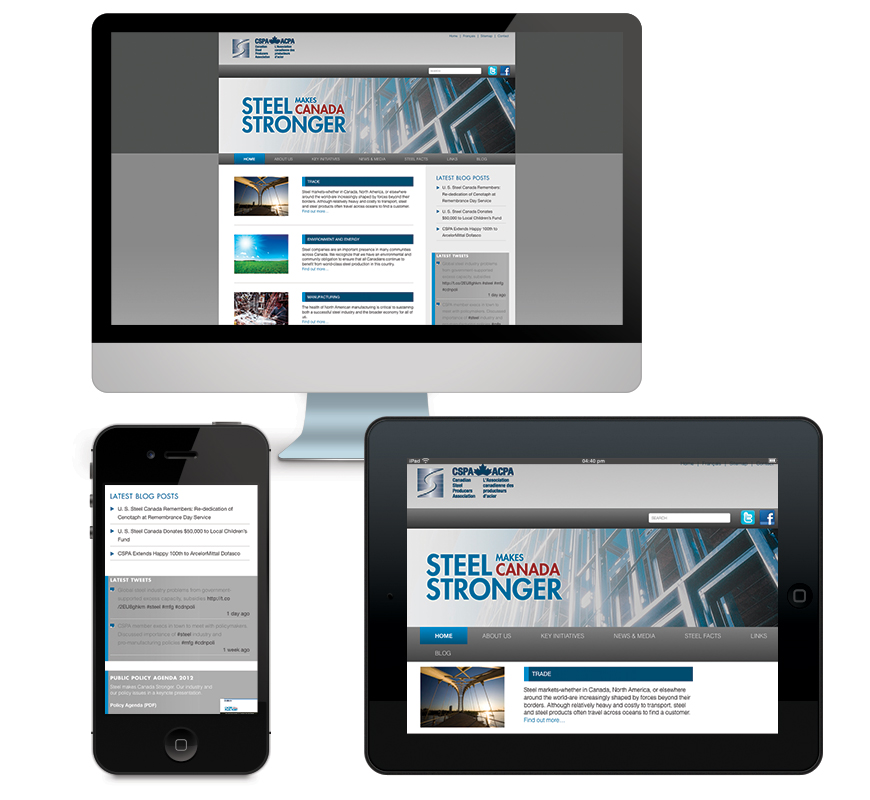 Project Description
In 2005, the CSPA called upon 76design to conduct a review of their website. It became clear to us that the CSPA was on the right track, but it was crucial that a re-organization of content be considered. 76design worked hand in hand with the CSPA to revamp the existing information architecture and to provide recommendations on a website re-design. Once a plan was complete, the CSPA followed through on our recommendations and provided 76design with the opportunity to implement the proposed tactics and develop its website accordingly.
Objectives
To develop an architecture and design that allows for a more streamlined navigation
Pull out action items and bring important information to the forefront so that content is readily available for the sites users
Target Audiences
Automotive, construction, energy extraction and transmission, packaging, and other demanding manufacturing applications
Member companies
 Project Management
Graphic Production
Project Planning
Design Supervision
Technical PlanningFront End Development
Usability Review/User ScenariosCataloguing & Organizing Site Content
Develop Technical Specifications
Content Migration
Creative Consultation
Quality Assurance
Concept Development
Launch to live site
How can we help you?