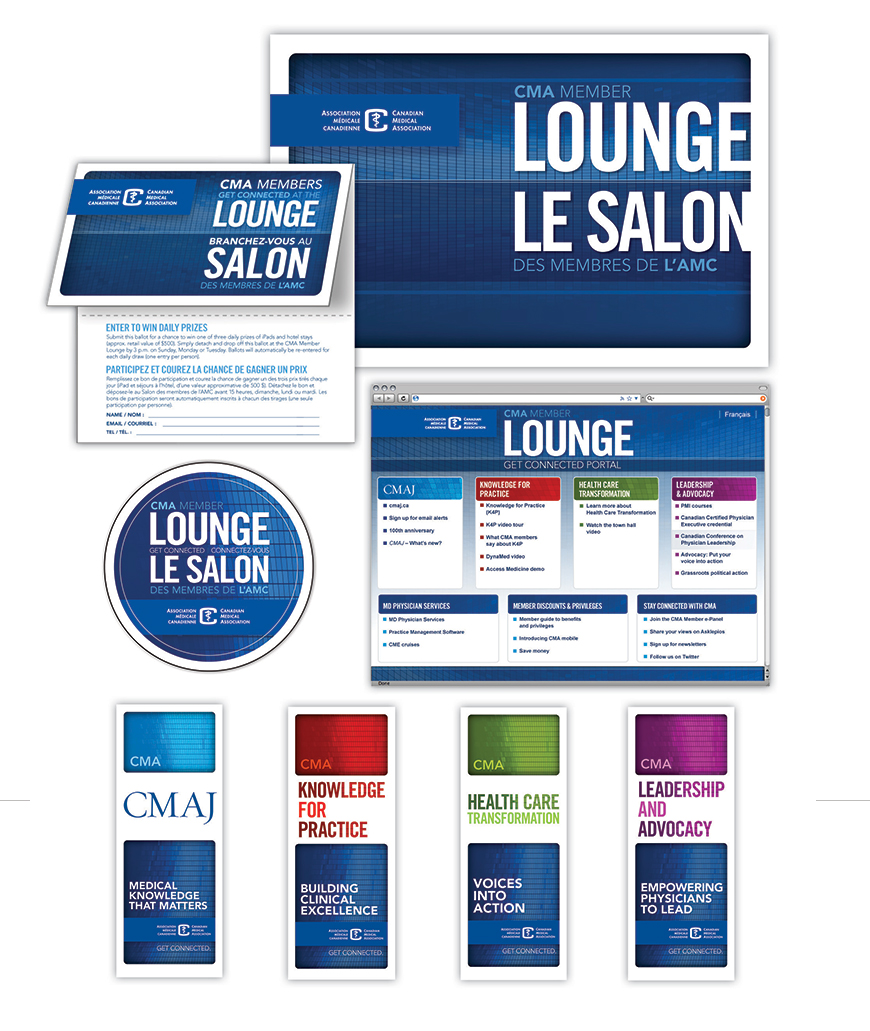 Graphic Design Project Description
The Canadian Medical Association (CMA) asked 76design to engage its members and increase awareness of CMA activities, programs, and services facilitated through an exhibit to be displayed at various member/membership events.
Approach/Solution
The General Council exhibit program was designed to be the nerve centre for members and delegates to meet and get information. The exhibit incorporated a lounge feel, where people meet to network with food and drink, with interactive stations that have computers or iPads and digital screens to showcase CMA programs, products and services including daily events, announcements and activities.
While this was called an 'exhibit',76design designed a booth as a unique and creative outlet instead of an exhibit, but used elements found in traditional exhibits, such as banners, pop ups, and digital displays. The end result was conceived as a branded space for both formal and informal meetings.
While CMA can benefit from showcasing this exhibit at multiple events and in multiple venues, the exhibit was designed to be modular, to be adapted to different spaces and scaled larger or smaller for different events and venues as needed. 76design gave the booth an overall design that is flexible enough to adapt to a variety of purposes over time.
Services Provided
Graphic Design
Exhibition Booth Design and Build
Trade Show Stand Design
How can we help you?