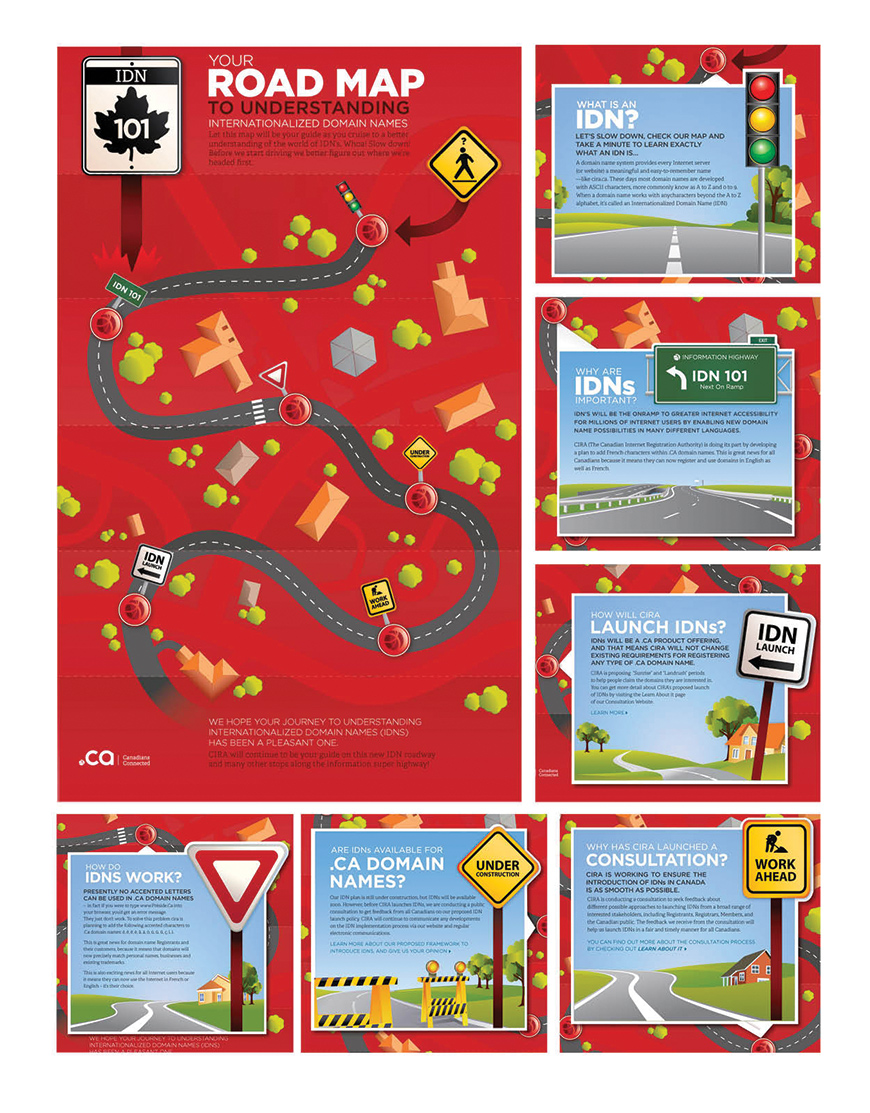 Graphic Design Project Description
Infographics, if done well, are great for explaining complex information in a fun, easy-to-understand way.  That's why the Canadian Internet Registration Authority (CIRA), the organization that manages the .CA top-level domain, turned to 76design for an impactful, shareable graphic to explain how using accented letters in URLs works.
Until recently, Canadians were not able to use accented letters in domain names, also known as International Domain Names, which wasn't the best situation for a country with two official languages.
CIRA wanted to educate Canadians about how accented domains work, before they were launched.
To accomplish this, 76design created an infographic that used a road map to show simply and clearly what accented domains are and why they are so important to Canada.
Services Provided
Graphic Design
Web Development
Copywriting
How can we help you?