Can communicators code? Of course!
Communication is about both the message and the medium, and having at least some mastery of both provides a unique advantage for PR pros. Whether it's building a new website, updating an old one, or consulting on a communications strategy, having a working knowledge of web development, coding and different content management systems (CMS) is essential.
As traditional media continues to shrink, and online media grows, having the agility to be able to post, update and tweak websites will help in keeping up with the relentless pace of digital communications.
Communicators, as content creators, should be familiar with the most commonly used CMS platforms such as WordPress and Drupal. These and other CMS platforms use HTML to control how content appears on the front end, and on the back end they use components and widgets to implement specific functions and features. Knowing where, when and how to install applets and widgets can make publishing digital content quick and easy, and it helps website users have a good experience on the site.
Websites are technically structured and organized so that Google, other bots and screen readers can scan them and understand how to categorize and rank them. Communicators who know how headings, tags and keywords function will ensure their content is findable using search engines and accessible to a wider audience thereby gaining the broadest organic reach possible.
Here are three tips to help you get more out of your communications with code.
1. Create Columns
Though website CMS provide various basic design functions, some formatting options, such as columns, aren't readily available. Understanding basic code structures means communicators can edit the cascading style sheets (CSS). To create columns in WordPress, go into the text view and add the correct code to the CSS.

With this bit of code you will get two columns with side by side images, which is useful if you want to make a compare two ideas, like the grumpy and happy cats below. Columns add variety in the style of a blog post and can make it easier to read and more visually engaging when use appropriately.
Let's create two columns to define our images.
Don't be grumpy about code.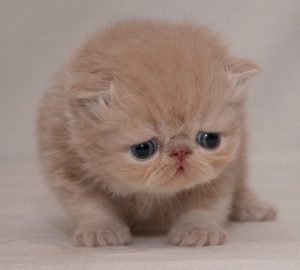 Once you get it it comes easy!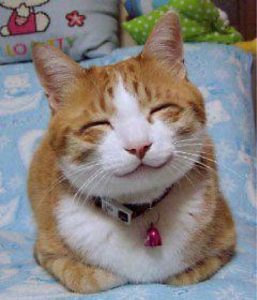 2. Understanding Headings
Headings define a website's structure, and should always go in descending order. Heading One is almost always the name of the page and, as good practice, should be used only once on a page. Screen readers rely heavily on structure so ordering headings properly is important in making your website accessible to all. Headings define the importance of the text they encapsulate, which affects how Google indexes a page. Maintaining a consistent structure will not only create a cohesive visual layout but improve optimization for search engines. The two examples below demonstrate how headings can be used to good effect.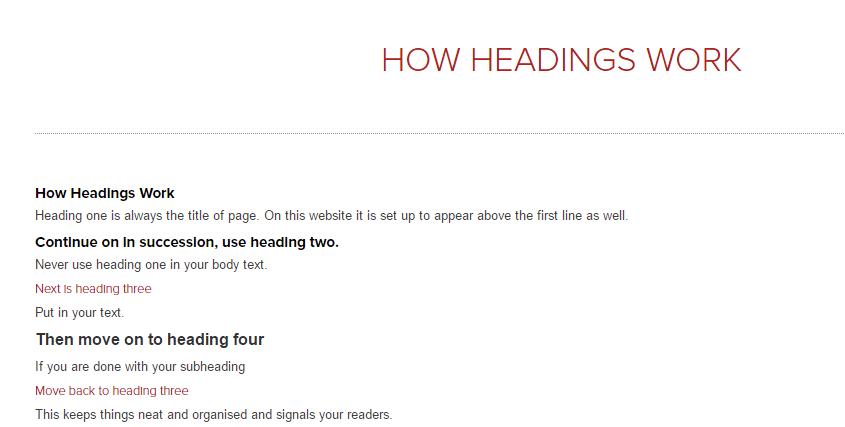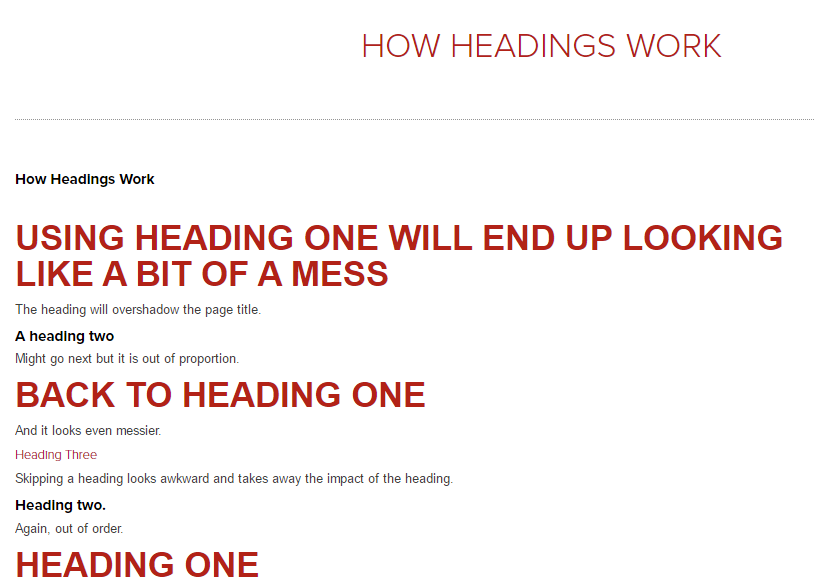 3. Translation Plugins
Plugins can offer an extra boost to a website. Canadian PR pros targeting people in both official languages need a good translation plugin. The qTranslate plugin on WordPress is a good option as it not only allows editors to create bilingual pages, but allows users to define an SEO title, meta description, focus keyword and tags in other languages. This will improve its SEO and allow for a better bilingual user experience.
Investing in these skills by participating in one of the many bootcamps and workshops designed specifically for beginners (and for women), makes it easier than ever to learn these crucial skills.
Keep up to date with marcoms innovation for the connected era. Subscribe to our newsletter here.