Allstate Canada Public Relations: News Bureau 2011

Thornley Fallis helps Allstate Canada increase their brand presence through an ongoing news bureau program. Research done by Allstate Canada shows that 50 per cent of people shopping for insurance buy their policy from the first company they call. High awareness means high consideration by customers, which drives sales. The news bureau program helps Allstate Canada to connect with their customers, increase sales and retain existing clients. The annual campaign includes releases, pitches, matte stories and media advisories developed by leveraging Allstate Canada's exclusive claims data–and the knowledge expertise of Allstate Canada Agency Manager–in order to provide media with compelling statistics and trends that only Allstate can offer. In addition, this public relations activity helps to position Allstate Canada as a leading and trusted insurance provider.
Results for the 2011 News Bureau program include:
The program won a CPRS ACE Award of Excellence in 2012. For more information visit goodhandsadvice.ca. To learn more about our services, click here.
Check out some of the amazing coverage below:
Bicycle Safety with Terry Meadows from Allstate Canada on CTV News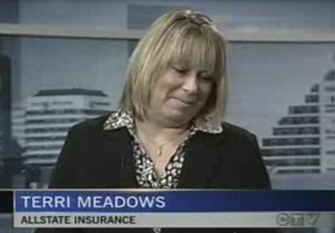 John Kealey at the A Channel in Ottawa discussing Shred for the Cause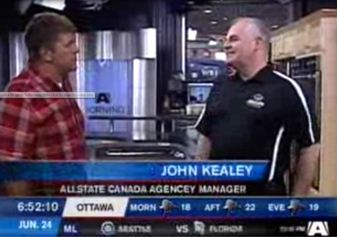 Allstate and Breakfast for Learning Kick off Nutrition Month 2011 on CP24