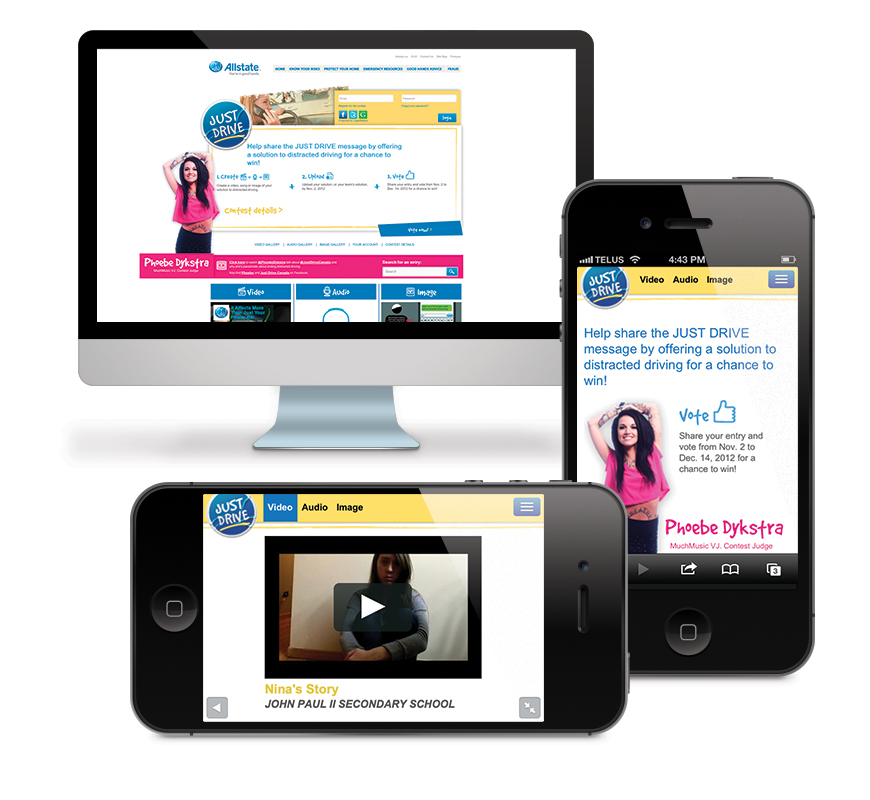 Thornley Fallis Communications helped Allstate Canada launch the first Just Drive Canada contest to raise awareness of the risks and consequences of distracted driving. The contest is part of Allstate Canada's quest to raise awareness of distracted driving, as well as part of Allstate Canada's award winning annual Action Against Distraction campaign.  Starting on September 20, 2012, high school students across the country were asked to submit their solutions to distracted driving.
Thornley Fallis conceived, designed and developed a mobile friendly site where the students could upload their contest entries. The website served as the central hub for the contest and also provided information about distracted driving, a pledge to not drive distracted as well as shareable links to Allstate Canada's social media accounts on Twitter (@JustDriveCanada, @AttentifVolant), Facebook (English, French) and YouTube.
Want to learn more? Click here to see results from this year's campaign.
How can we help you?